Above a selection of photos from the archives.
Below Keith and John during a photoshoot.
Time spent in the studio which is where the new album 'Spirit of The Gods' was conceived.
Barry Skeels live on stage above,
preferred Bass guitar Fender Presicion or Fender Jazz.
Alan Hunt, the original Zior roadie, famous for giving Lemmy from Motorhead his nickname after always asked Alan to "lemmy a fiver" to the left.
Peter Brewer and Keith Bonsor
Taken by David Body for EP releases of 'The Bear Brothers' in Belgium, Germany and France these photo's show Peter and Keith in a studio in London. circa mid 1970'S.
TPA Studios, Denmark Sreet, London
A great many musicians made recognisable and memorable iconic records within these walls, if only they could speak!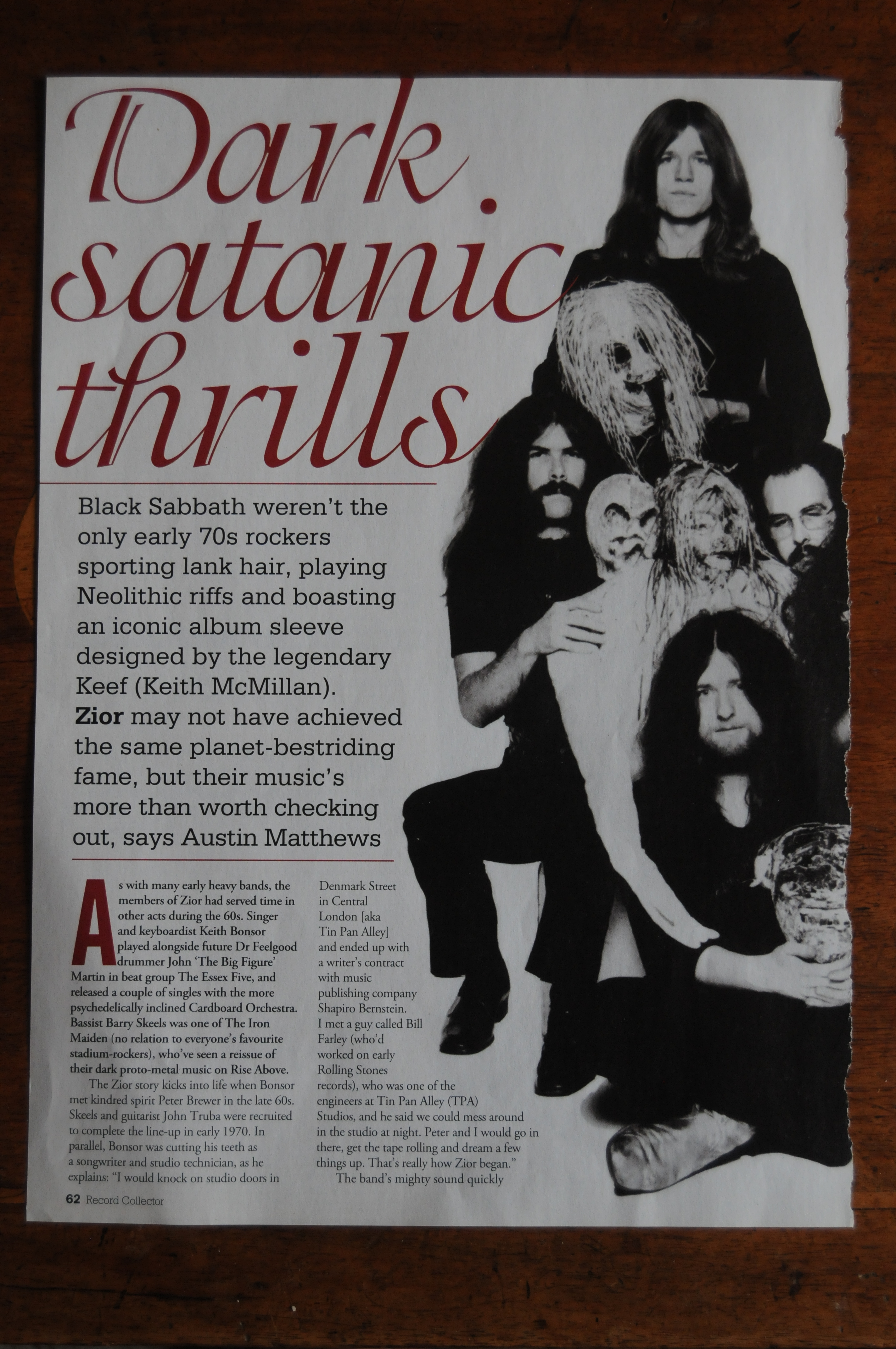 Here Austin Matthews writes about
Zior in the Record Collector magazine.
The band constantly strived to create
entertainment in the form of creatures
and demons ultimately with the on stage
sacrifice of a maiden in shadow play!
One of the masks is still in existence
not doing bad for his age, neither is Keith……
Here is the profile page written for promotional purposes by the Nepentha music label.
It is a true reflection of how and why the band works!
The music is only a part of what 'Zior' is and was.
The entertainment value plus good music makes 'Zior' a whole.
This copy is straight from Barry Skeels' archives.
Some historic memorabilia from the bands early gigs.